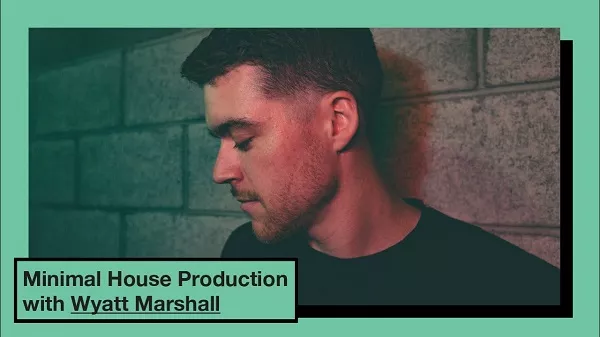 Minimal House Production with Wyatt Marshall TUTORIAL
In this 7-hour course, Wyatt Marshall (Dirtybird, Desert Hearts, Deeperfect) demonstrates methods and techniques for creating deep and groovy minimal house tracks from his well-equipped studio in LA.
He covers processing techniques like saturation and parallel compression, synthesis and sound design tricks, music theory, and how to arrange a great loop into a full track. Additionally, Wyatt walks you through his mixing and mastering process and how he sends demos to labels.
Day 1 – Dialing in the Drums
Day 2 – Bassline Rhythms and Sound Design
Day 3 – Pads, Chords, and Synths
Day 4 – Arrangement & FX
Day 5 – Mixing, Mastering, and Sending Demos
Your Instructor
Wyatt Marshall has quickly come to fruition as one of the most exciting new talents in house and techno. Producing music for upwards of 10 years at this point, Wyatt migrated from his home in the Bay Area to Los Angeles in 2015 where he immediately caught the attention of local stalwarts like Claude Vonstroke and Worthy, putting out releases on their respective labels Dirtybird and Anabatic under his initial moniker: Elevator Musik. Now after years of developing his own identity in the scene, Wyatt is producing music under his birth name and building his reputation on a steadfast commitment to production and exploring the endless sonic avenues of analog and modular synthesizers.